The idea of the establishment of Centerfield originated at the beginning of 2006. Otmar Hackl and Andreas Legerer met in 2005 as part of their Executive MBA program and decided to combine their business expertise, innovative ideas and relation to sport.
In order to provide the required professional environment market analyses were carried out and plans drawn up. Their vision was put into action and Centerfield – Sports meets Business GmbH has been registered in the Companies Register (Firmenbuch, Vienna) since January 31, 2007.
Andreas Legerer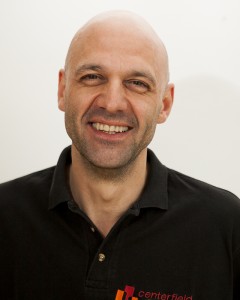 His active football career ended at the age of 20 years in the first division in lower Austria. The enthusiasm for sports and especially the passion for football, however, have shaped Andreas since childhood. It was only a matter of time until he returned to the most beautiful occupation in the world.
Andreas has gained experience and know-how through many years working in the private sector. He progressed to CFO of an international company (2005) with responsibility for the countries Austria, Poland, Czech Republic and Slovakia.
His theoretical knowledge is based on three successful completed academic studies (corporate governance, executive MBA, Business and Economics Education) which he accomplished while working in the period from 1999 to 2012.
The idea of founding a sports agency was realized in 2007. Since 2010 the focus has been set exclusively on football. Talent scouting, commercial and fiscal tasks are some of the main responsibilities of Centerfield.
Otmar Hackl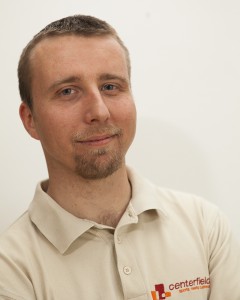 Otmar Hackl has played football in clubs since his youth. In addition to his studies at Northern Kentucky University (BSc in Business Management) and WU-Wien / University of Minnesota (Executive MBA) he has over 10 years experience of management consulting in Europe. Yet, he remained always true to the sport.
He is a licensed players' agent supervised by the ÖFB (Austrian football league). Together with the Centerfield team he has taken care of players in all of Europe and has maintained his contacts with national and international clubs for over 5 years. Additionally he is working on improvements in the agents- and player-management-business in close relationship with national and international player- and agents-unions.
Network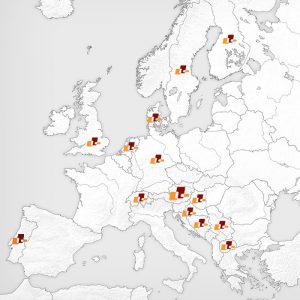 Centerfield can count on a broad network all over Europe to ensure to find the best career path for each individual player. Please find below the links to our business partners…
Roland Kopp (GER)
Marjan Sisic – onSOCCER International (CRO)